Welcome to Istanbul Sahaba Tours / SENGULER TRAVEL  – Our company is recommended in Lonely Planet guide book & trusted since 2000. Here you can see the list of our Cultural Tours & Art Workshops in Istanbul .
Cultural tours and art workshops which are Turkish Marbling Lesson , Calligraphy Lesson,Real Whirling Dervish Ceremony in Istanbul,Photo Safari Tours,Turkish Cooking Class Lesson ,Sufism Speech with Dervish Erol,Turkish Music Lesson and Class,Football Match tickets ( Galatasaray & Fenerbahce and Besiktas ) Felt Making workshop,Turkish Survival &General Lessons,Henna Lesson and wedding &special ceremonies.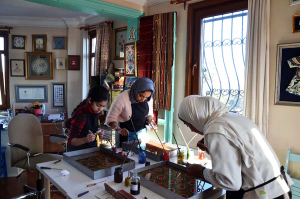 Turkish Marbling Lesson in IstanbulTurkish Marbling Turkish Paper marbling is a method of aqueous surface design, which can roduce patterns similar to marble or other stone, hence the name.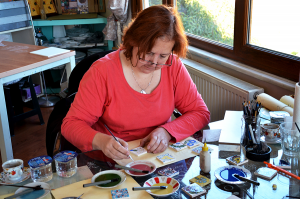 Traditional Turkish Tile ( Cini ) Painting
Lesson Workshops in IstanbulThe art of Turkish tiles and ceramics have a very important in the history of Islamic art. Its roots can be traced at least as far back as the Uighurs of the 8th and 9th centuries.More Details…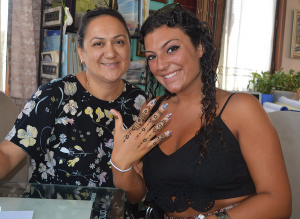 Traditional Turkish Style Henna & Workshops In Istanbul Henna is an old tradition in Turkish Culture. It is an important part of the weddings & special ceremonies.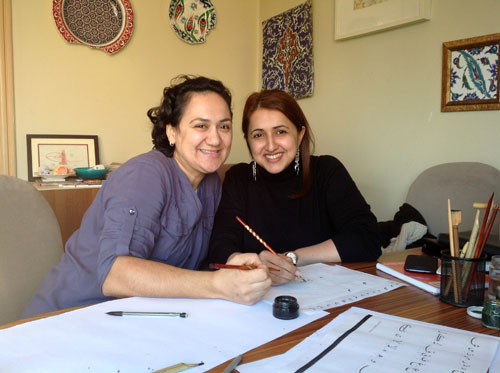 Turkish and Ottoman Calligraphy Lessons
Workshops In  Istanbul
Ottoman – Turkish Calligraphy, also known as Arabic calligraphy, is the art of writing, and by extension, of bookmaking.More Details…
Google Map : https://goo.gl/maps/NzHjX2ERP1B2
Contact : Mr Hakan HACIBEKIROGLU
Whatsapp : +905337385862
E-mail : info@istanbulsahabatours.com
E-mail : hakan_hacibekiroglu@yahoo.com ( 24/7 Online )
Facebook : https://www.facebook.com/sahabevisits/
Instagram : https://www.instagram.com/sahabevisits/
TripAdvisor : https://www.tripadvisor.com.tr/Attraction_Review-g293974-d3735660-Reviews-Istanbul_Life_Cultural_Tours_Day_Tours_Senguler_Travel-Istanbul.html
Google Business Site :  http://islamic-tours-in-istanbul-and-turkey.business.site/