Istanbul is the center of religion for centuries. After the ottoman period, Islamic Religion spread throughout the city. The first mosque in Istanbul was built in Kadikoy on the Asian side of the city, which was conquered by the Ottoman Turks in 1453.
The Prophet Muhammad ( SAW ) said: "Verily you shall conquer Constantinople. What a wonderful leader its leader shall be, and what a wonderful army that army will be!" (Musnad Ahmad).
PS = If your e-mail is not answered during the day, please contact us on Whatsapp.Contact : Mr Hakan HACIBEKIROGLU Whatsapp : +905337385862
Note: In the tour, ziyarat we explain to you the stories of the places and the importance of the tombs, sahabas & Evliyas buried in Istanbul.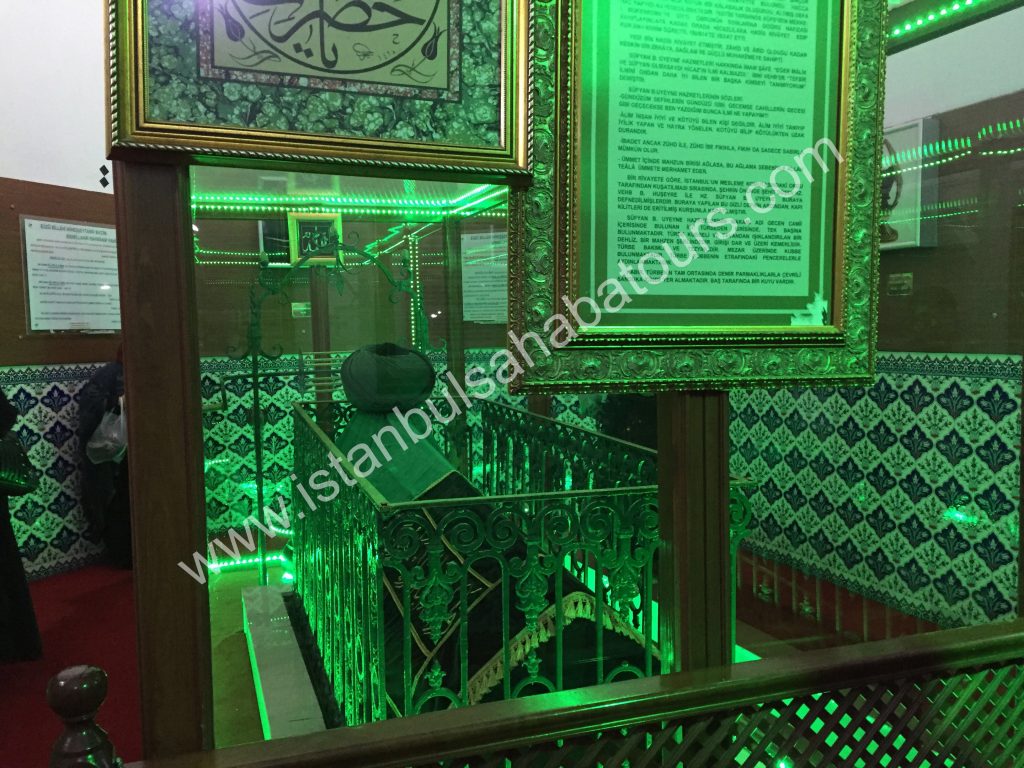 Tour Programme ;

* Pick up from the hotel at 09: 30 Am between at 10:00 Am
* Visiting Yeralti Camii ( Underground Mosque )
* Visiting Tomb of Hz. Vehb Bin Huseyre ( RA )
* Visiting the Tomb of Amr Bin As ( RA )
* Visiting the Tomb of Sufyan Bin Uyeyne ( RA )
* Drive to Balat Area and Egrikapi City Wall
* Visiting Tomb of Sube ( RA )
* Visiting Tomb of Hz. Abdullah El-Hudri ( RA )
* Edirnekapi & City Walls Area Visit
* Visiting Tomb of Hz. Haceti Hafir ( RA )
* Visiting Tomb of Hz. Abdulsiddik Bin Amir ( RA )
* Visiting the Tomb of Edhem ( RA )
* Visiting the Tomb of Arpaci Hayreddin ( RA )
* Visiting Tomb of Abdulrahman Muaviye ( RA )
* Visiting Tomb of Ebu Derda ( RA )
* Visiting Tomb of Hz. Halid bin Zeyd Ebu Eyyup El Ensari ( RA )
* Eyup Mosque or near Mosque for the Namaz Time and Pray in EYUP Sultan Area
* Return Back to the Hotel around 13:30 – 14:30 Pm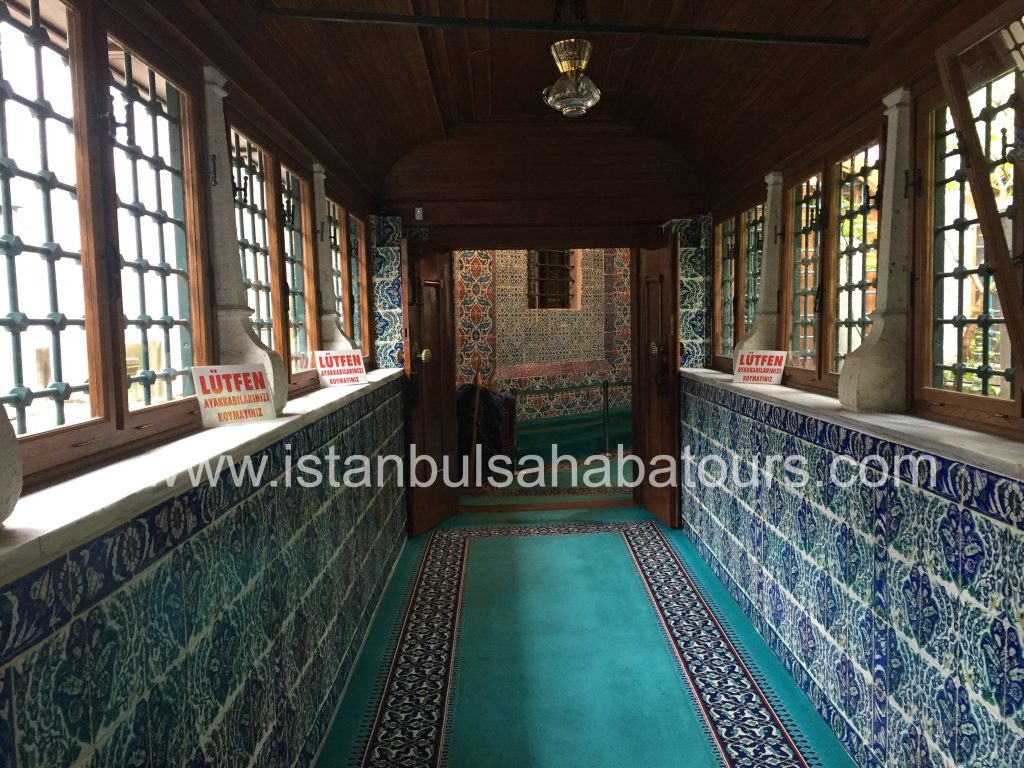 Tour Includes ;
Hotel Pick up & Drop Off,
Group Transportation Minivan or Sprinter
English Speaking Tour Guide
Entrance Fees
Complimentary Drinks ( Water )
All Taxes
Tour Excluded ;
Tips to the Driver and Guide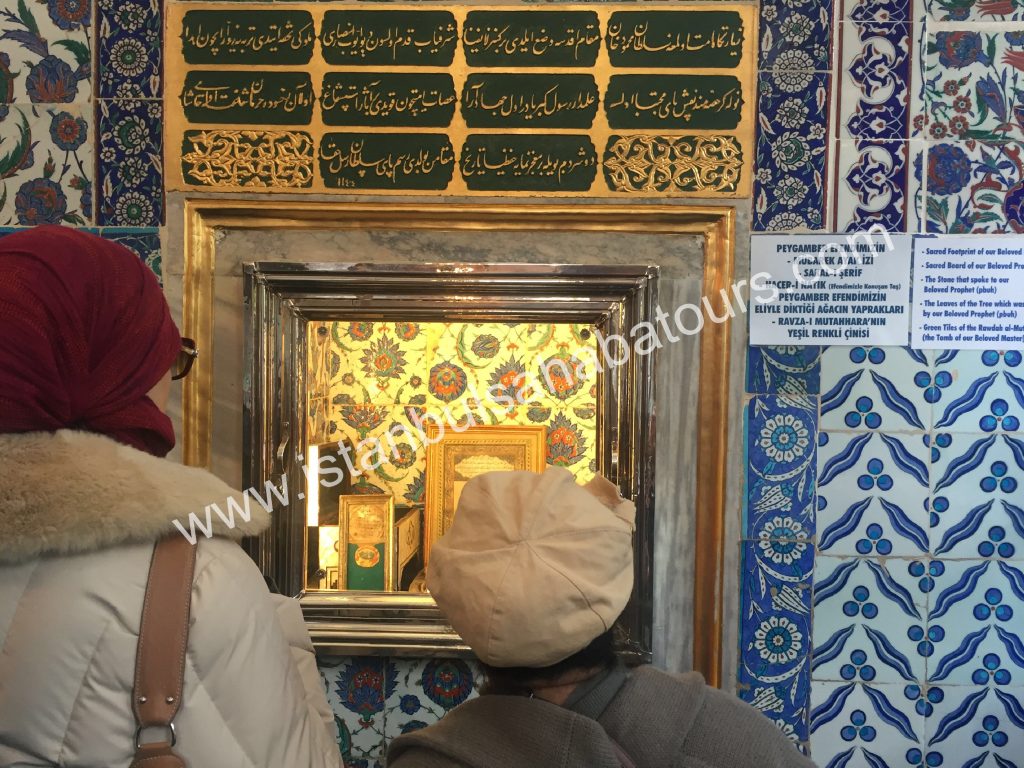 Half-Day Group Sahaba Visits in Istanbul

1 – 4 Persons

75 Euro or 80 USD or 65 GBP Per Person

5 – 8 Persons

55 Euro or 60 USD or 50 GBP Per Person

 9 -13 Persons

 45 Euro or 50 USD 40 GBP Per Person

Call or Whatsapp Mr Hakan HACIBEKIROGLU  +905337385862
Starts at 09:30 – 10: 00 Am and Ends at 14:00 Pm or 14: 30 Pm
We give time for Each Place for the Prayers.
Upon Request, we can make a Unique Program.
Mondays most of the Tombs are closed but we have the keys to the shrines !!!!!
Children 0-6 Free !!! but if you have more than one child that second is gonna be % 50 Discounted !!!
Children 6 – 12 Years Old  % 50 Discounted !!!
Minimum 2 People are required!!!
Tours are made by Senguler Tourism – Istanbul Life ORG —- Member of TURSAB Agency Association / A Licence: 4691

More Videos on YOUTUBE = https://www.youtube.com/channel/UCiFlu6KP4MNReKEVazdC1Uw/videos