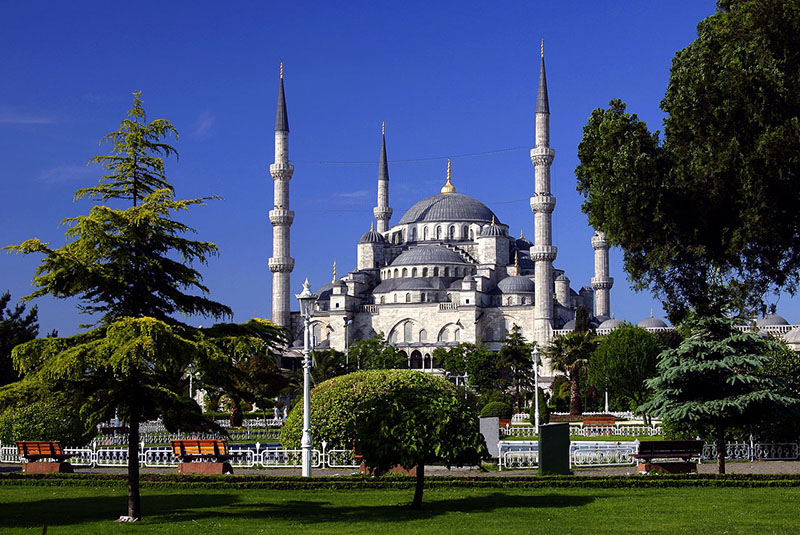 Hagia (St.) Sophia Museum, one of the greatest marvels of architecture, constructed as a basilica in the 6th century by Emperor Justinian.Built in 537 by Byzantine Emperor Justinianus, St.Sophia has been the largest cathedral in the world for nearly a thousand yeras; it is considered the masterpiece of Byzantine architecture;after having been the Patriarchal basilica of Constantinople, it was converted into a mosque in 1453 by Sultan Mehmet ii. the Conqueror and in to a museum by Atataurk in 1935.Tour of "Sultan Ahmet Center", the heart of the "Old City" from where the Byzantine and Ottoman Empires were ruled.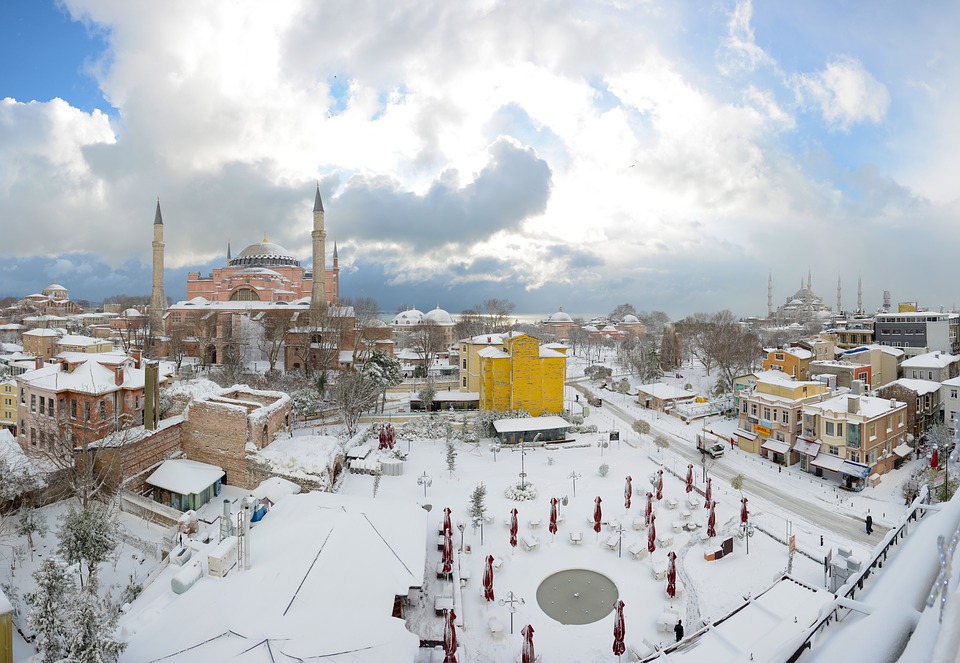 Blue Mosque, facing Hagia Sophia, famous with its blue iznik tiles and unique with 6 minarets, built in the name of Sultan Ahmet. The last great imperial mosque of the classical period; it is name comes from 20.000 marvellous blue-toned iznik tiles decorating the interior walls.
Hippodrome, center of sportive (chariot races, athletics) events and political activities of the old city. Obelisk of Theodosius, Serpentine Column, German Fountain of Wilhelm ii are the monuments decorating Hippodrome.
Caferaga Medresesi, of foundation for serving Turkish Culture organizes various workshop on handicrafts and music.
Lunch at the Special Turkish Restaurant
Topkapi Palace Museum, this extraordinary and secret palace was the residence of the imperial Ottoman Sultans and the center of the Ottoman might for nearly 400 years.The building are a typical example of Ottoman architecture and the rooms exhibit rich collections of porcelains, robes, weapons,shields,armors,Ottoman miniatures, islamic calligraphic manuscripts as well as Ottoman treasures and jewellery.
( Treasury and Harem sections are not included in the program and are due to extra entry )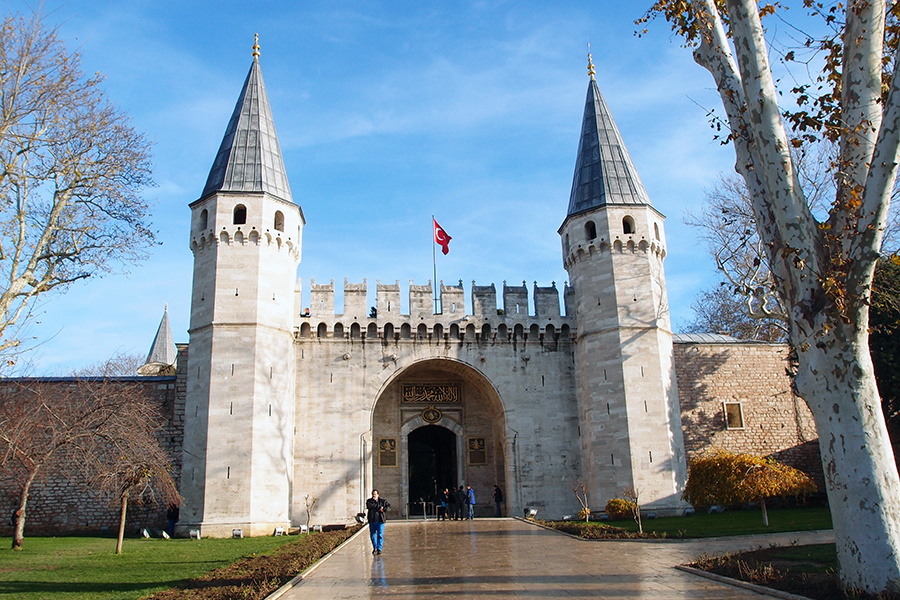 Grand Bazaar, the largest covered narket in the world with more than 60 streets and 4.000 shops, where you may find in a authentic oriental atmosphere all kind of gifts, leather clothing,rugs and kilims, antiques,jewellery,hand-woven fabrics etc…
Tour 3 is a combination of Tour 1 & 2
Also visioned during the tour: Galata Bridge, Golden Horn, Leanders Tower,Obelisk of Theodosius-Serpentine Column,German Fountain of Wilhelm ii
Closed: Monday; St. Sophia — Tuesday; Topkapi Palace (Replaced with Underground Cistern)
HIGHLIGHTS;
Hagia Sophia Museum
Blue Mosque ( Sultanahmet Mosque )
Hippodrome
Topkapi Palace Museum
Grand Bazaar
What is Included in tour ?
Hotel Pick-up & Drop-Off – By Air-Conditioned Non-Smoking Tour Coaches.
Entrance Fees Mentioned by the Itineraries.
Professional Licenced English Speaking Tour Guide.
Services Charges & Local Taxes.
Lunch
What is Excluded in tour?
Beverage
Tips and Gratuities
Personal Expenses
P.S : Hotel Pick-up & drop-off service are available only from the hotels located in the city center.
Full Day Group Classical Sultanahmet Tour 

1-3 Guest

80 Euro

3-6  Guest

65 Euro

Tour Includes.

This is a Group Tour Runs All Year Long.
Pick Up and Drop Off Service.
Transportation in Private Minivan.
Lunch in Local Restaurant ( Drinks are Extra )
Professional English Speaking Guide and Experienced Driver.
Entrance Fees Mentioned by the Itinerary.
Services Charges and Local Taxes.
Google Map : https://goo.gl/maps/NzHjX2ERP1B2
Contact : Mr Hakan HACIBEKIROGLU
Whatsapp : +905337385862
E-mail : info@istanbulsahabatours.com
E-mail : hakan_hacibekiroglu@yahoo.com ( 24/7 Online )
Facebook : https://www.facebook.com/sahabevisits/
Instagram : https://www.instagram.com/sahabevisits/
TripAdvisor : https://www.tripadvisor.com.tr/Attraction_Review-g293974-d3735660-Reviews-Istanbul_Life_Cultural_Tours_Day_Tours_Senguler_Travel-Istanbul.html
Google Business Site :  http://islamic-tours-in-istanbul-and-turkey.business.site/